Team
In addition to Dr Kenneth Lawrence, our team of highly trained and compassionate hygienists, dental assistants and administrative personnel are dedicated to satisfying all of our patients' dental needs.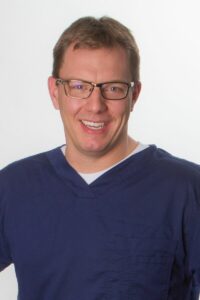 Dr. Kenneth Lawrence
Dr. Lawrence grew up in the Vernon area. After graduation from Kalamalka Secondary School in Coldstream, he attended McGill University in Montreal where he completed both his Bachelor of Science (1998), and Doctor of Dental Medicine (2002) degrees. He returned to the community in the summer of 2002 to join Dr. David Salmon in his dental practice. Dr. Salmon retired in 2004, and Dr. Lawrence transitioned to being the sole dentist in the practice. Dr. Lawrence and his wife Susan, and their three children enjoy the lakes, ski hills and weather that make the Okanagan such a special place to live.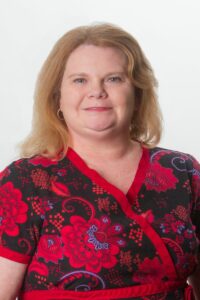 Barb
Barb can be found working side by side with Dr. Lawrence. She has worked in the office for the past 19 years. Barb graduated from Fraser Valley College as a Certified Dental Assistant in 1990. She completed additional training at Okanagan College in 2000, obtaining her Prosthodontic module. This enables Barb to take on additional duties while performing crown and bridge procedures.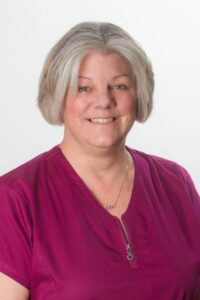 Cindy
Cindy graduated in 1980 as a certified dental assistant. She has lived and worked in the Cariboo and Kootneys and has been in this practice since 1996 when she relocated to Vernon. With over 30 years of clinical experience, her knowledge of dental procedures and insurance policies will help guide you through the paperwork part of your treatment.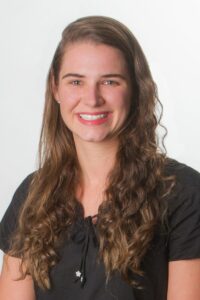 Ashley
Ashley comes to our office with a vast experience in the dental field, joining the practice in 2012. In 2007 she graduated from Columbia College in Calgary for Dental Assisting. She has experience as a chair-side Dental Assistant, Treatment Coordinator, and Receptionist. Furthering her education she went back to school to become a Dental Hygienist studying in Ottawa at the Canadian National Institute of Health, graduating in 2011. Ashley enjoys educating our patients on their oral health needs. She believes that each patient is an individual and deserves to be treated as such. Her kind, caring personality help our patients feel at home in our office and comfortably relaxed during their appointments.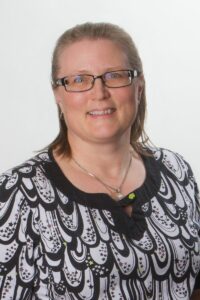 Lynne
Lynne graduated from Okanagan College as a Certified Dental Assistant in 2005 and has been in our office ever since. She works alongside Dr. Lawrence and has a great way of making patients of all ages feel comfortable and at ease.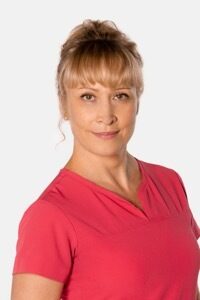 Magda
Magda graduated from the University of Alberta Dental Hygiene program in 1997. She worked in a small Northern Alberta town for 7 years before moving to Vernon. She joined Dr. Lawrence's practice in 2004 and has been taking care of our patients' hygiene needs ever since.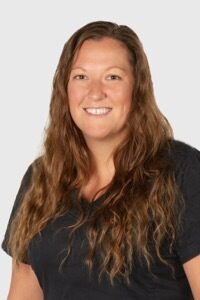 Stephanie
Stephanie completed a Bachelor of Science in 2011 from UBCO. In 2015 Stephanie decided to take the Certified Dental Assisting course from Okanagan College. She graduated the course in 2016. Stephanie joined the practice in 2017 and works alongside Dr. Lawrence. Stephanie was born and raised in Vernon. Although she and her husband Corey have lived a number of places, they both love the Okanagan and have made it their home.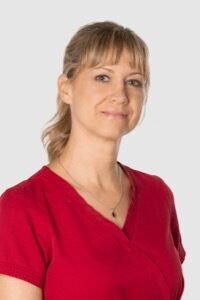 Jessica
Jessica received her certificate in dental assisting from Algonquin College in 1994. After working for a brief period as both a Certified Chairside Dental Assistant, and Dental Receptionist, she returned to post secondary studies to further her education in the dental field. Jessica graduated with honours from the Dental Hygiene program at Durham College of Applied Arts and Technology in 1998. A year later, she left her small town in Ontario in order to pursue better employment opportunities in Western Canada. She settled in the beautiful Okanagan, and quickly found positions doing temp and relief work, before settling on permanent employment at multiple offices. Jessica remained at one of those clinics for well over 20 years before joining our practice June 1, 2020. Jessica is enjoying working with the great staff at KPL Dental, as well as meeting all the wonderful patients. She looks forward to continuing to offer preventative dental care for the years to come.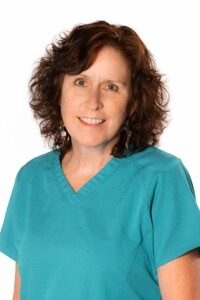 Debbie
Debbie was born and raised in the Vernon Area and graduated from Vernon Senior Secondary School. She has been a team member since February 2019 and though she is new to the dental field, she brings a background of over 25 years administration and accounting experience. Debbie has enjoyed meeting all of Dr. Lawrence's patients and looks forward to welcoming new patients as well. She is happy to schedule an appointment, assist you with your paperwork or answer any questions you may have.